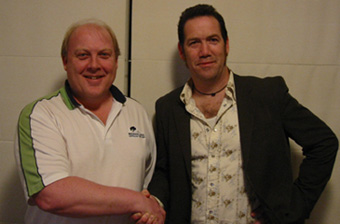 Peter Luscombe (above right), is an Australian studio drummer who has appeared on over 75 albums, some of which have included Kasey Chambers 'Barricades and Brickwalls'.
He has spent the last ten years working with one of Australia's greatest songwriters Paul Kelly.
You can currently hear him on Paul's latest album, 'Ways and Means'.
"Shane was always the best reader in town. So I'm sure his charts are pretty damn good".